An Evening at The ART
An Evening at The ART is a dining event held quarterly featuring different themes and cuisines, in collaboration with APS partners. Partnering with well-known establishment chefs is an excellent training opportunity to expand the training scope of APS culinary and hospitality students to elevate their skills and develop their confidence in larger and professional settings.


This is a strictly by reservation event.
For enquiry, please email to theart@moe.edu.sg
2023 An Evening at The ART
In collaboration with RE&S
Sat 20 May 2023
Thank you, our amazing partner for bringing the unique learning and dining experience.
Our students had a great time learning to prepare and serve Japanese cuisine at The ART!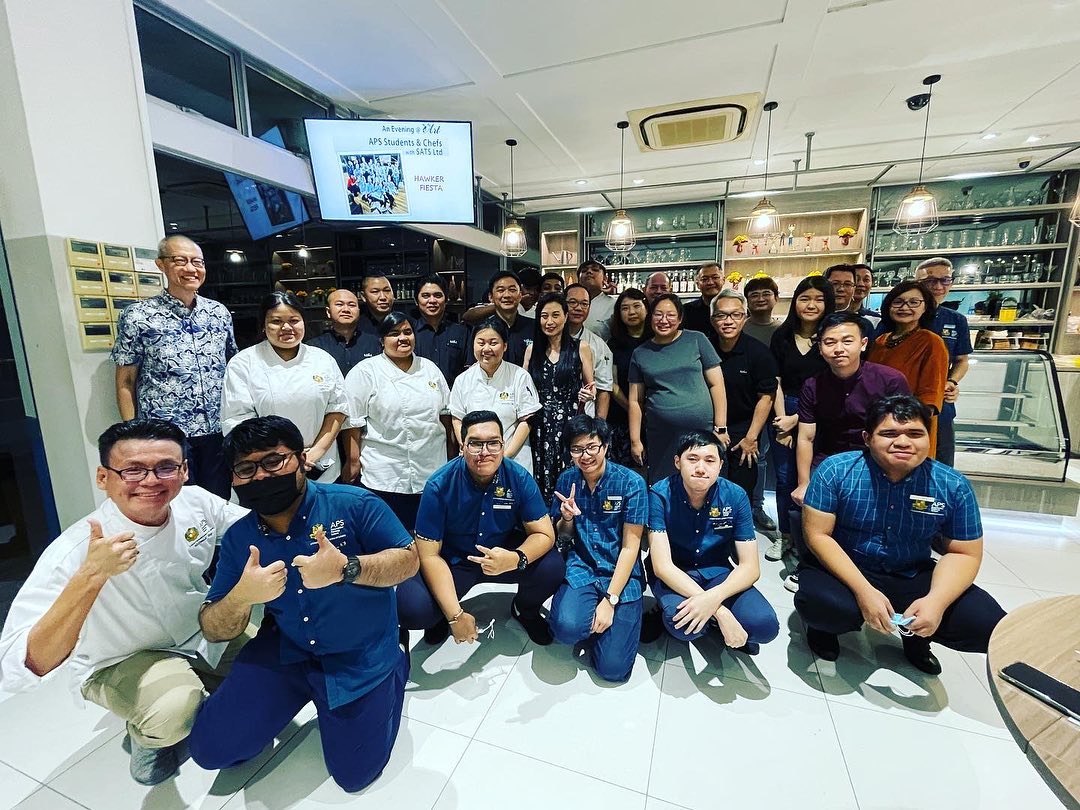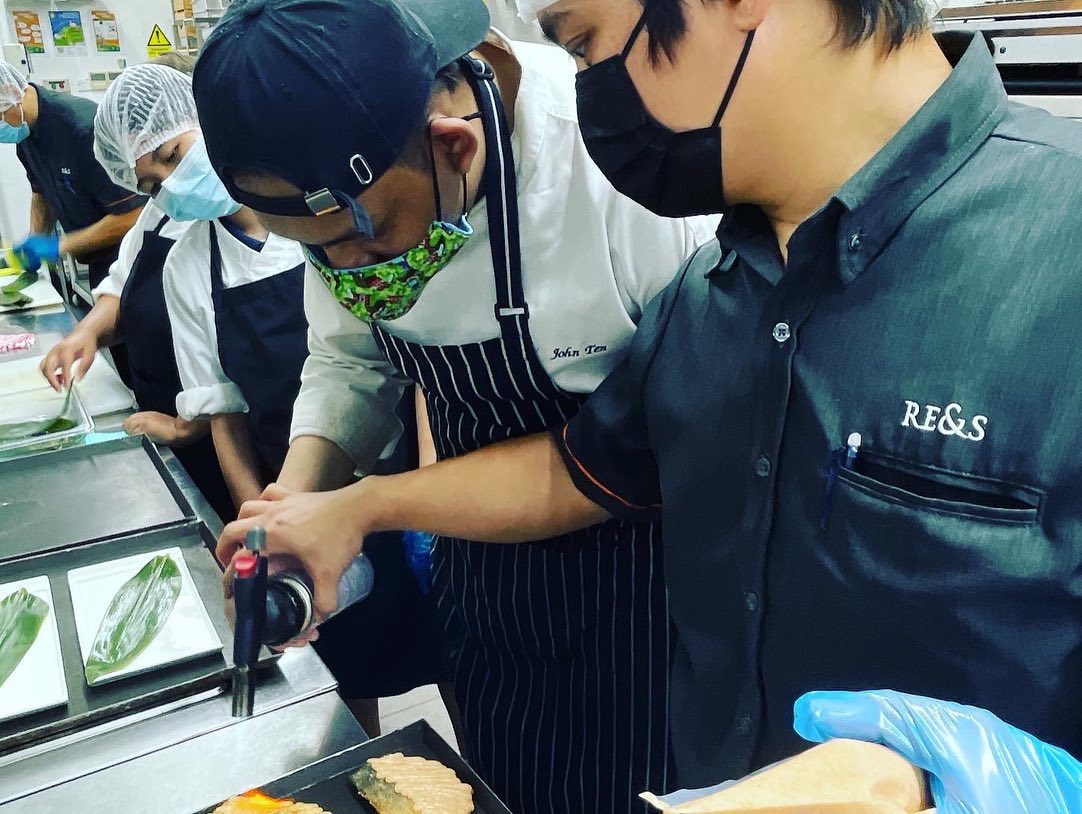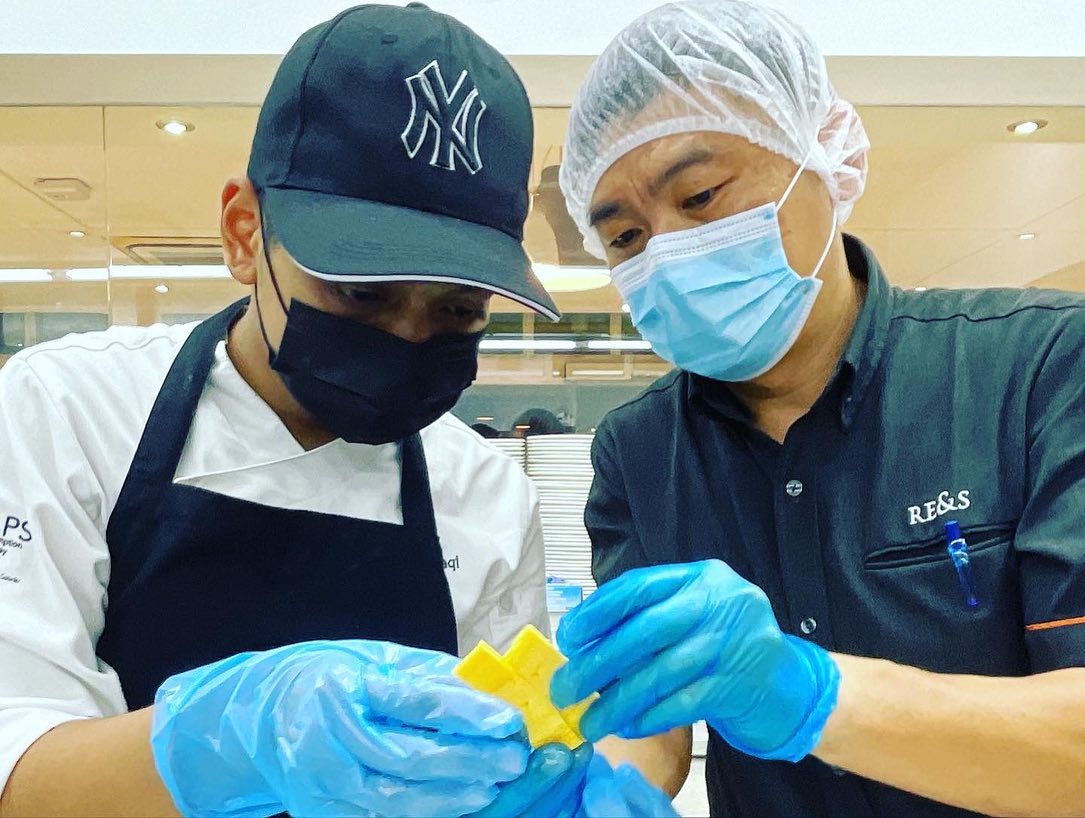 In collaboration with Conrad Centennial
Sat 25 Mar 2023
Our special guest Chef Atish and his culinary team kicked off this 2023 season with Modern Spanish themed cuisine. This event is much more meaningful as we have our former student coming back as part of the Conrad team.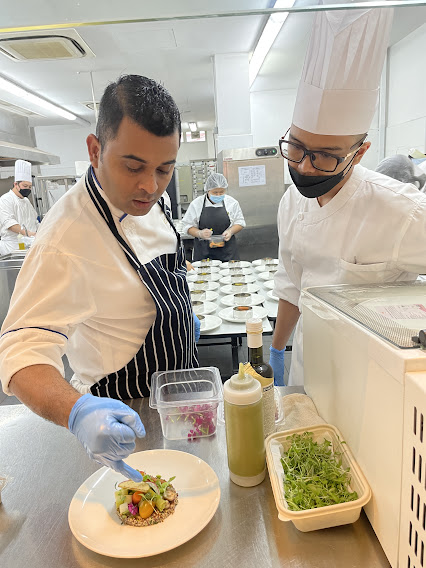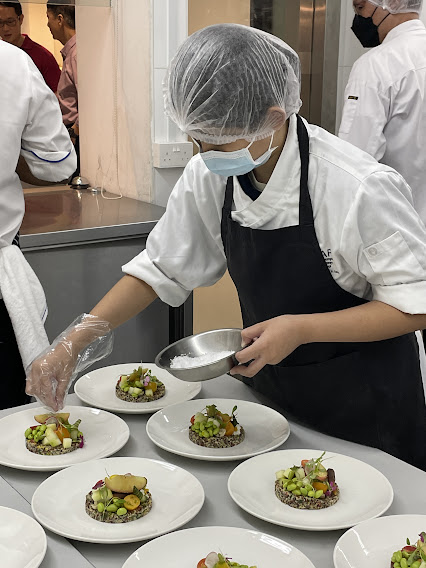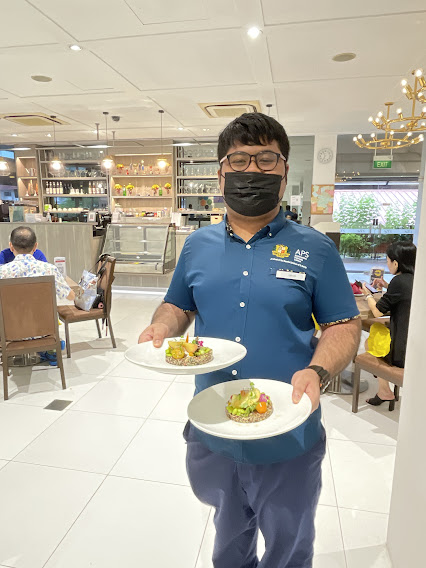 2022 An Evening @ The ART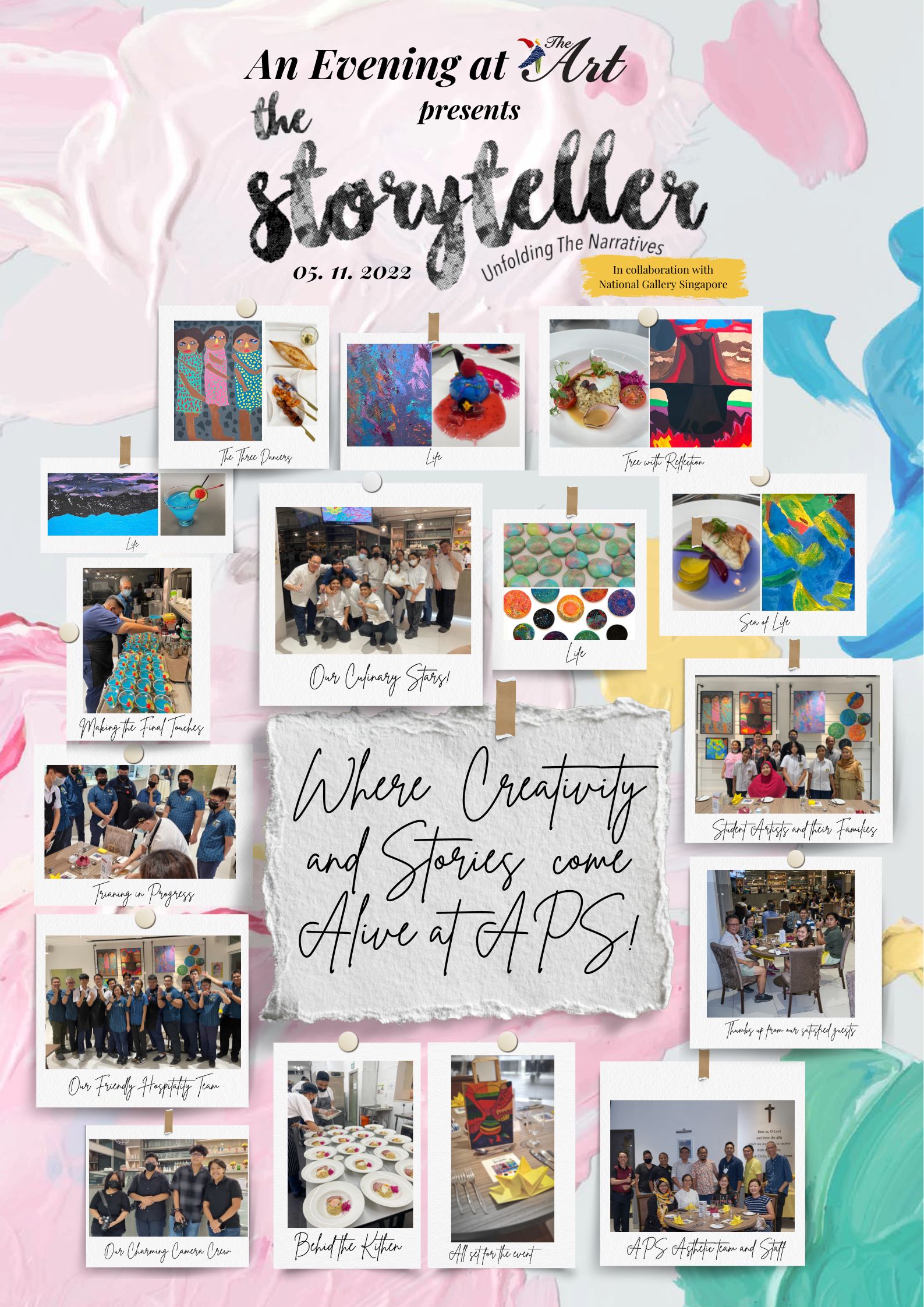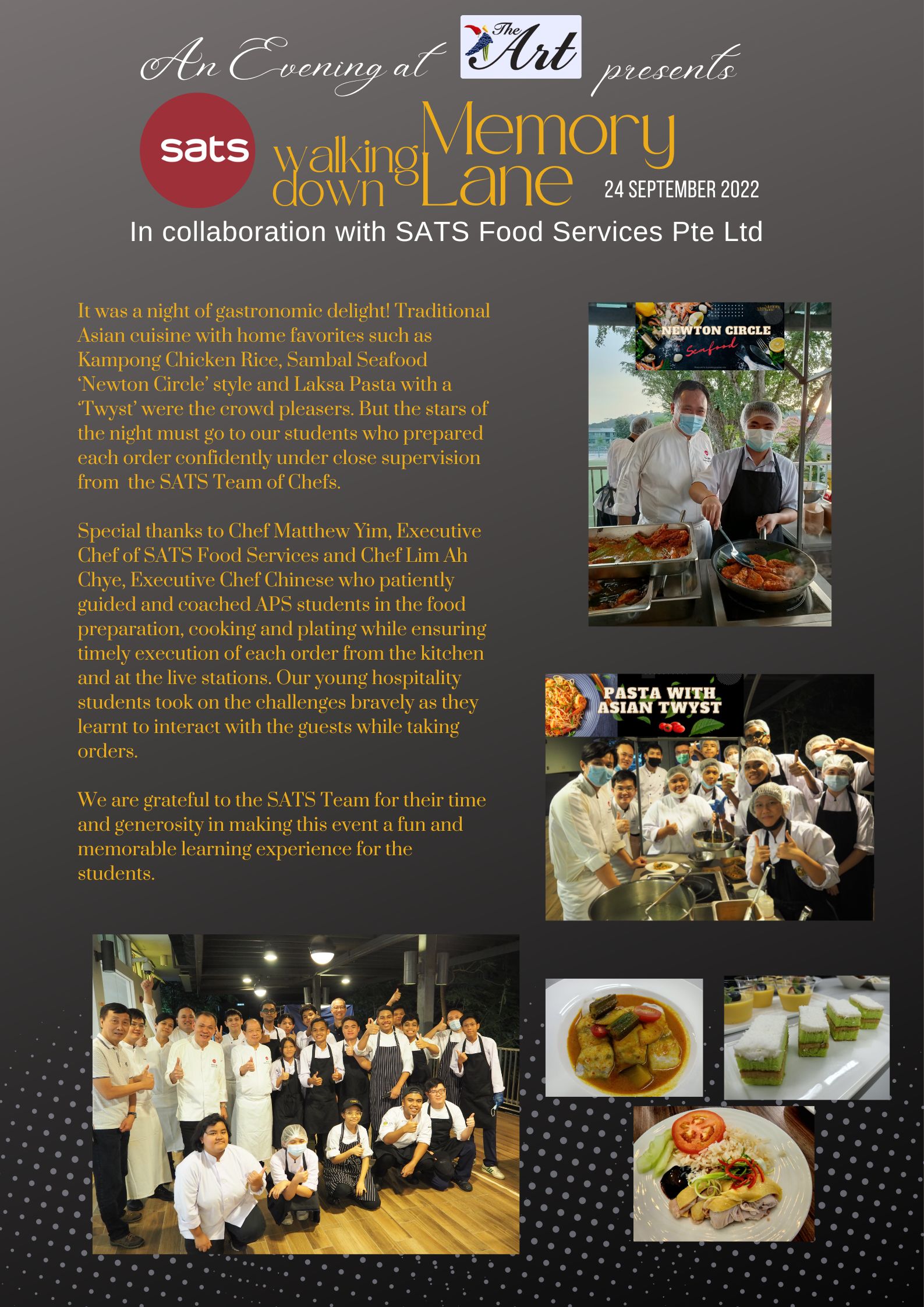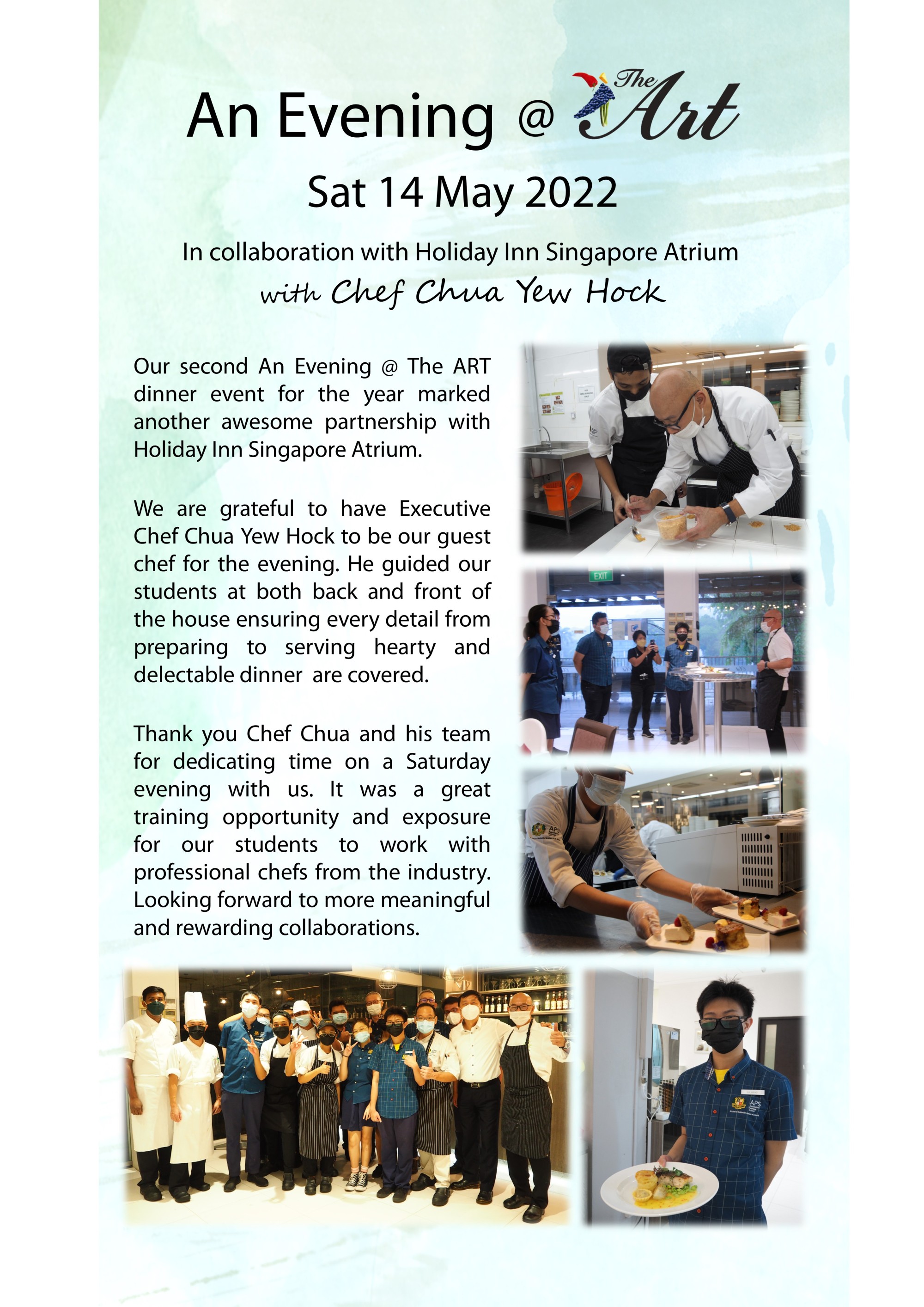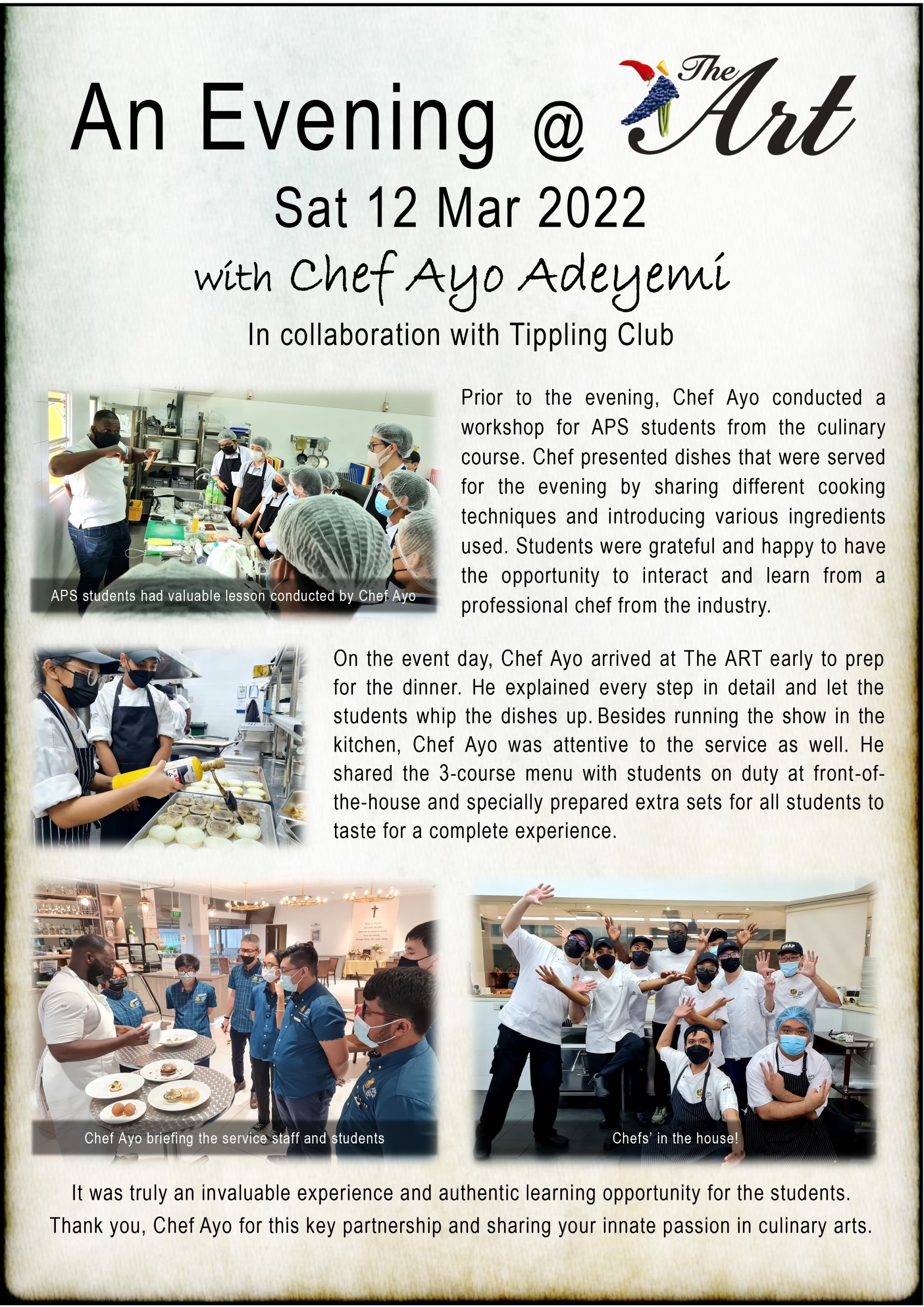 2021 An Evening @ The ART Series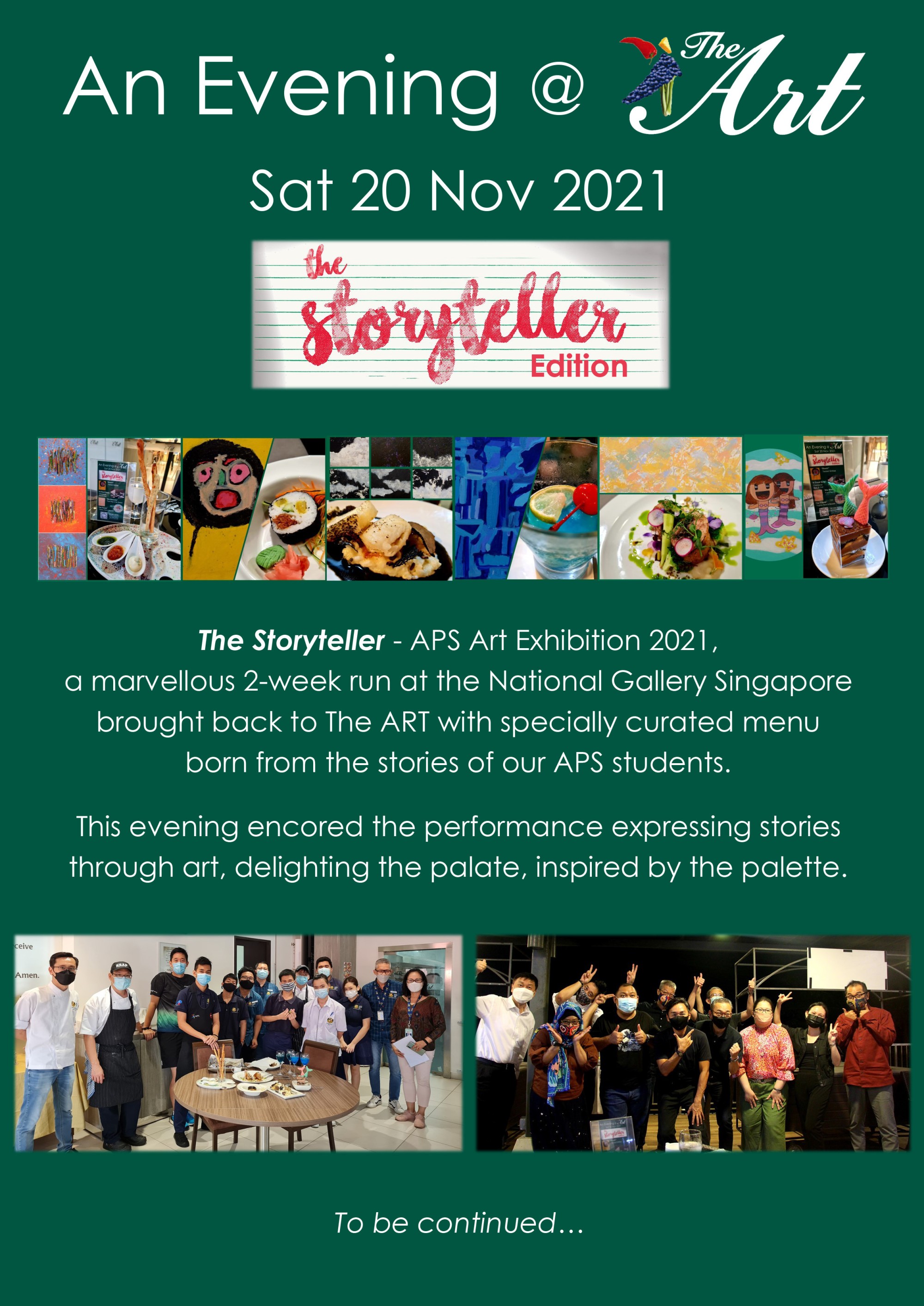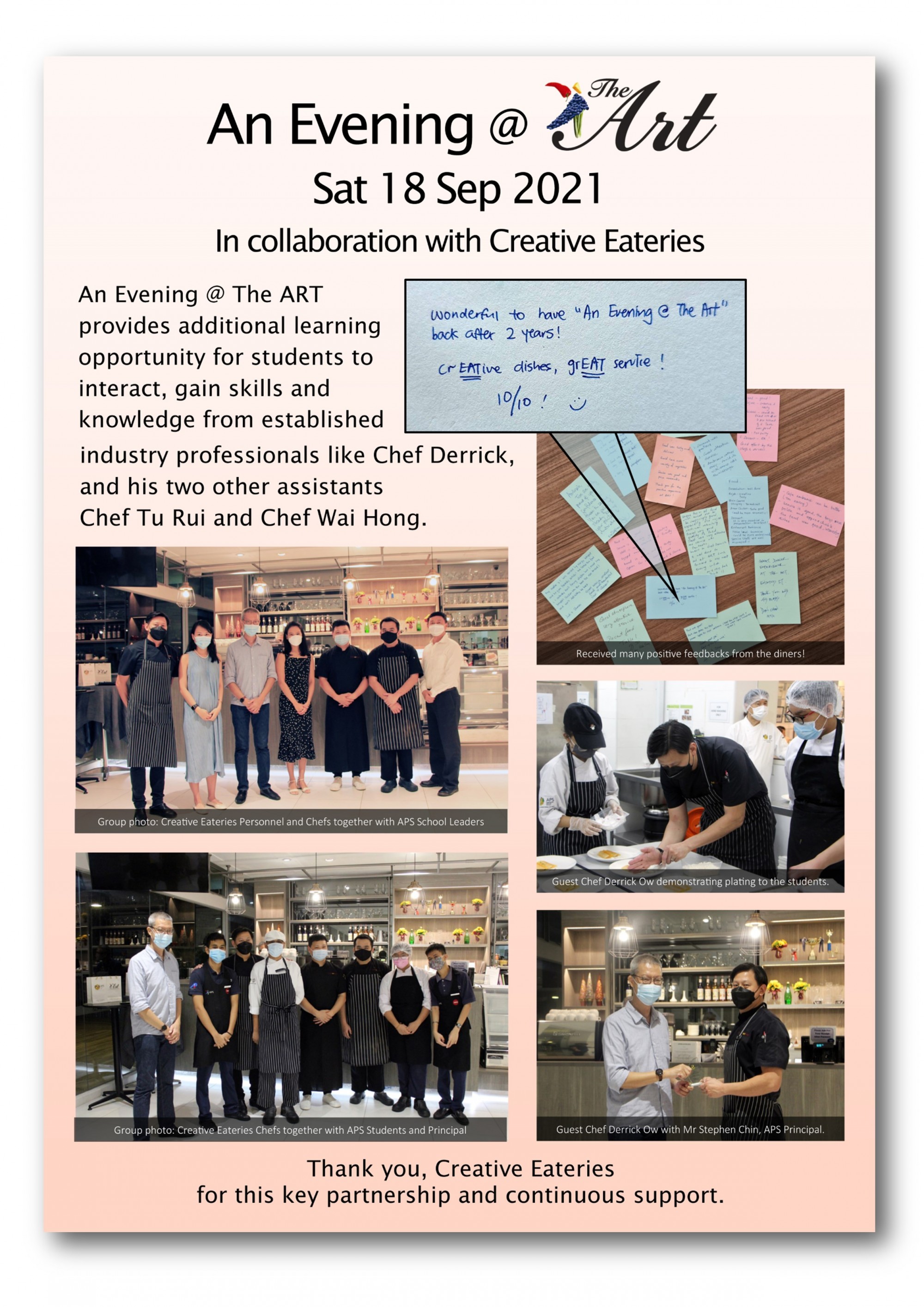 -———————————————————————————————————-
No event held in Year 2020 due to COVID-19 restrictions.
-———————————————————————————————————-
2019 An Evening @ The ART Series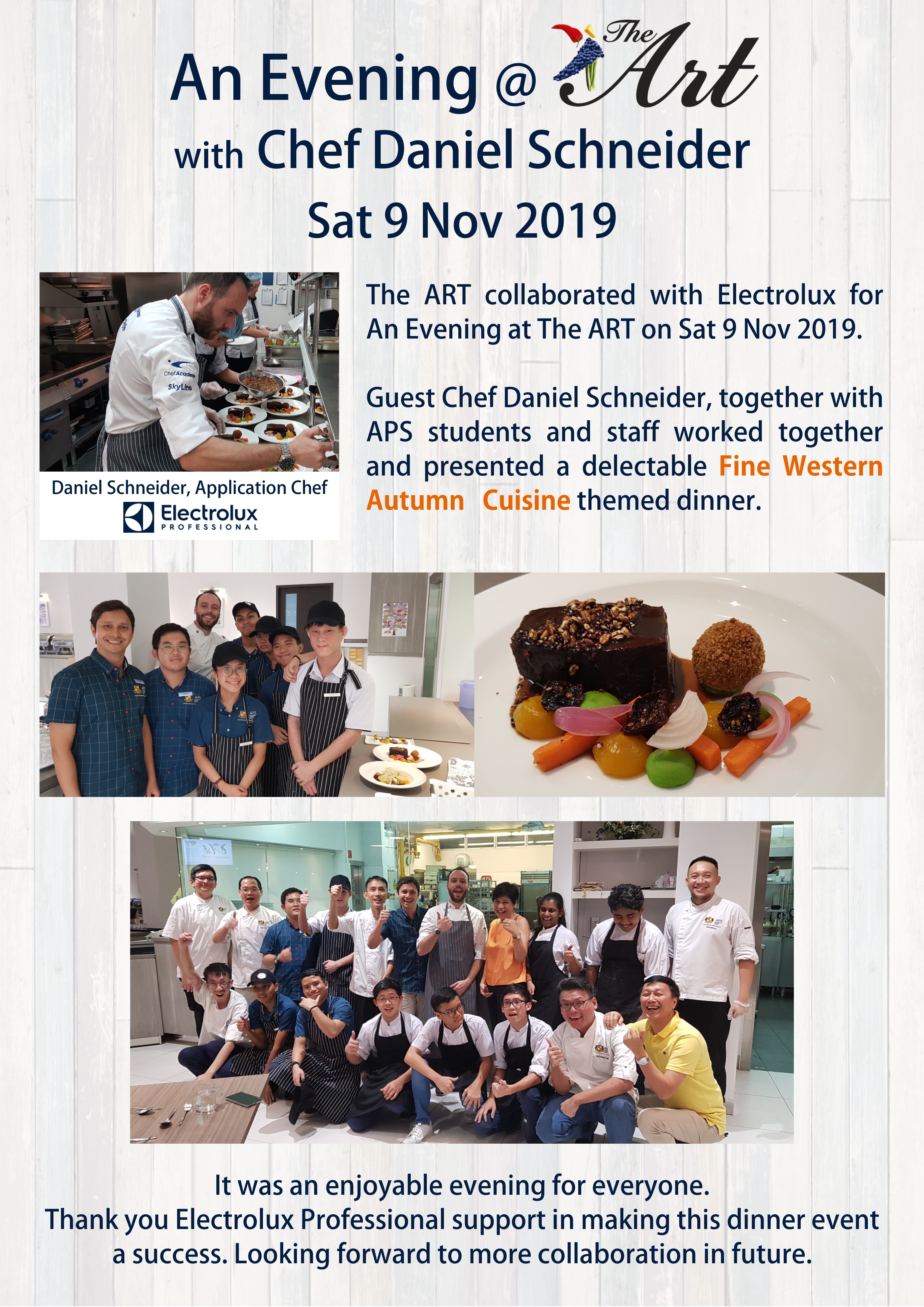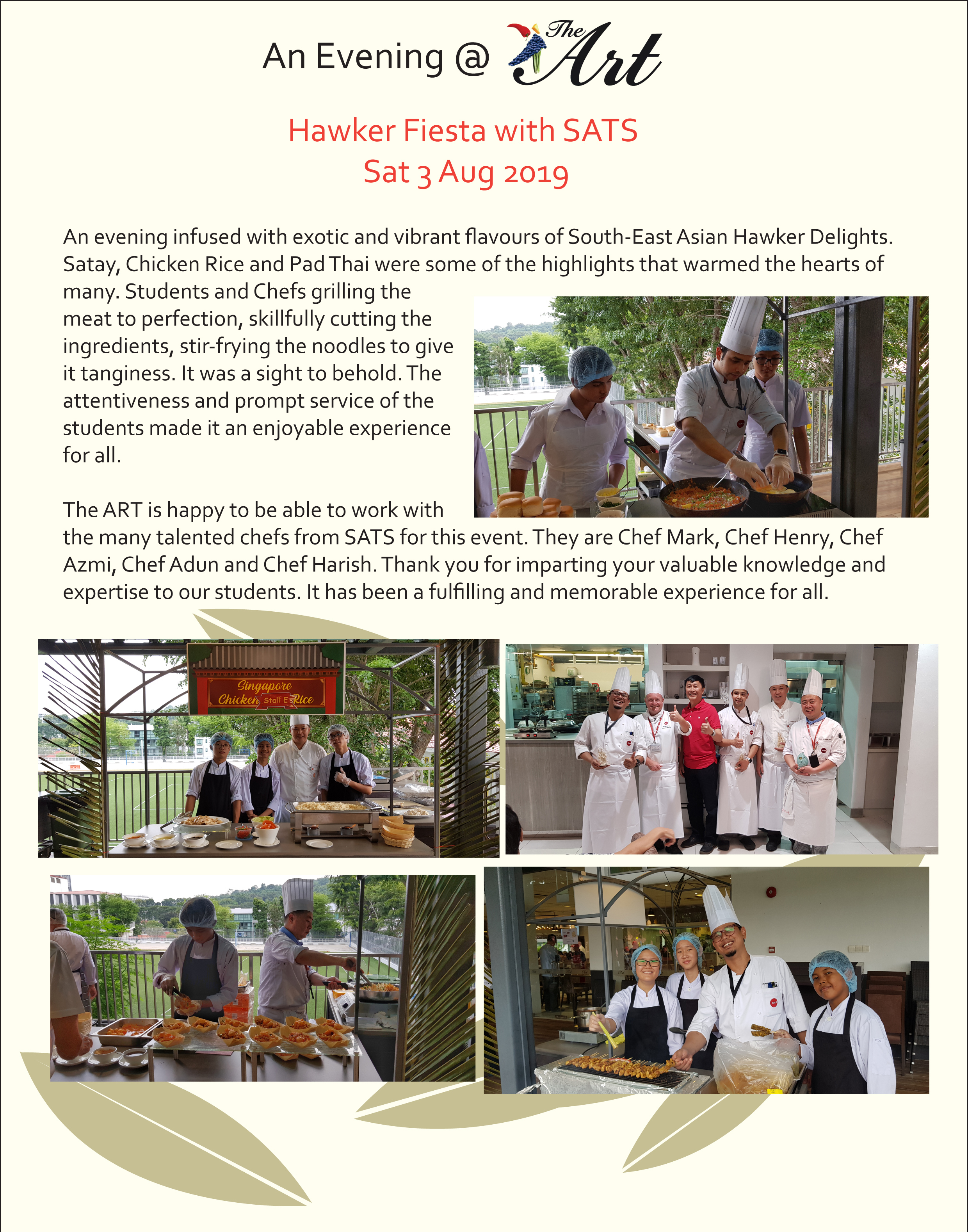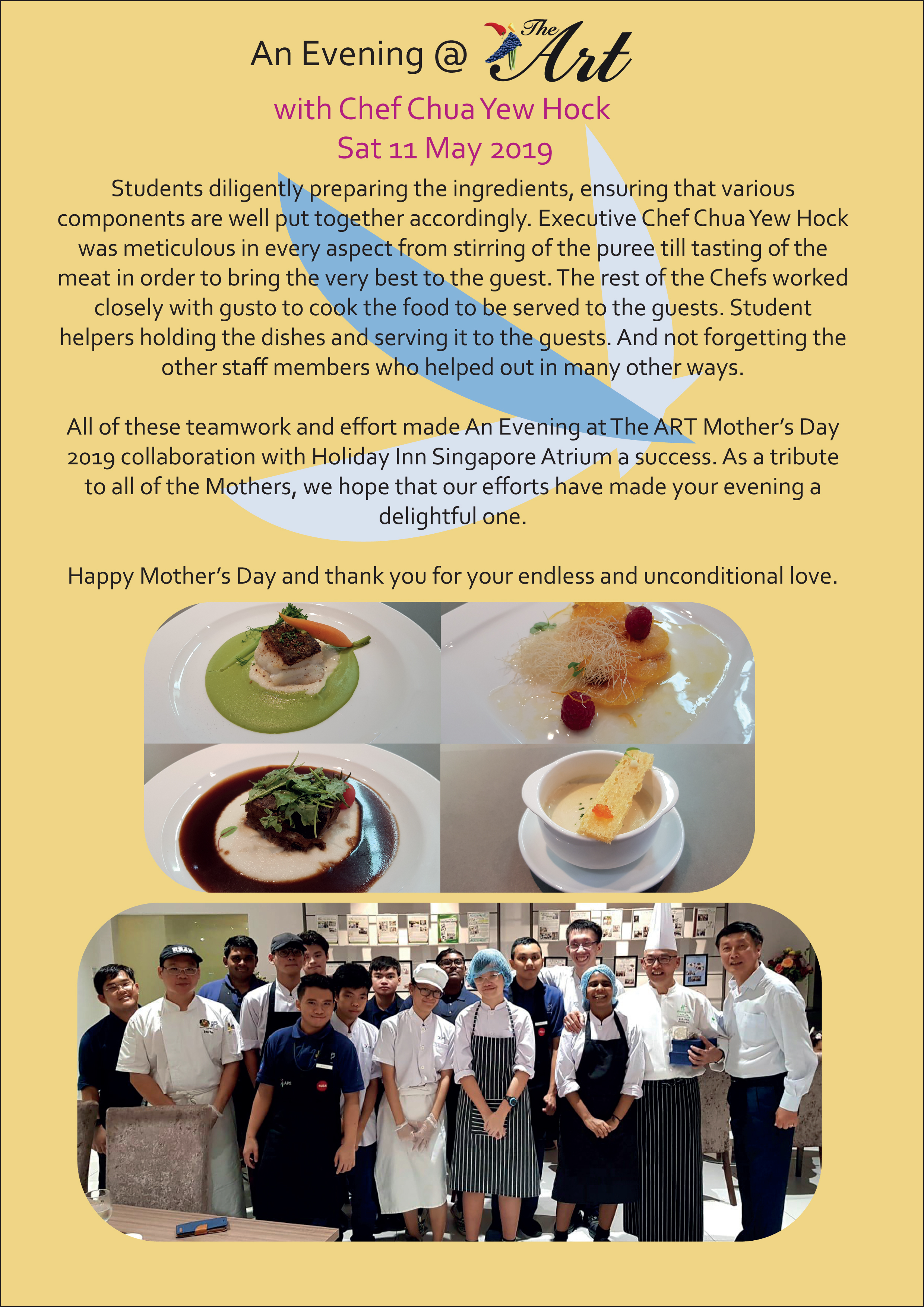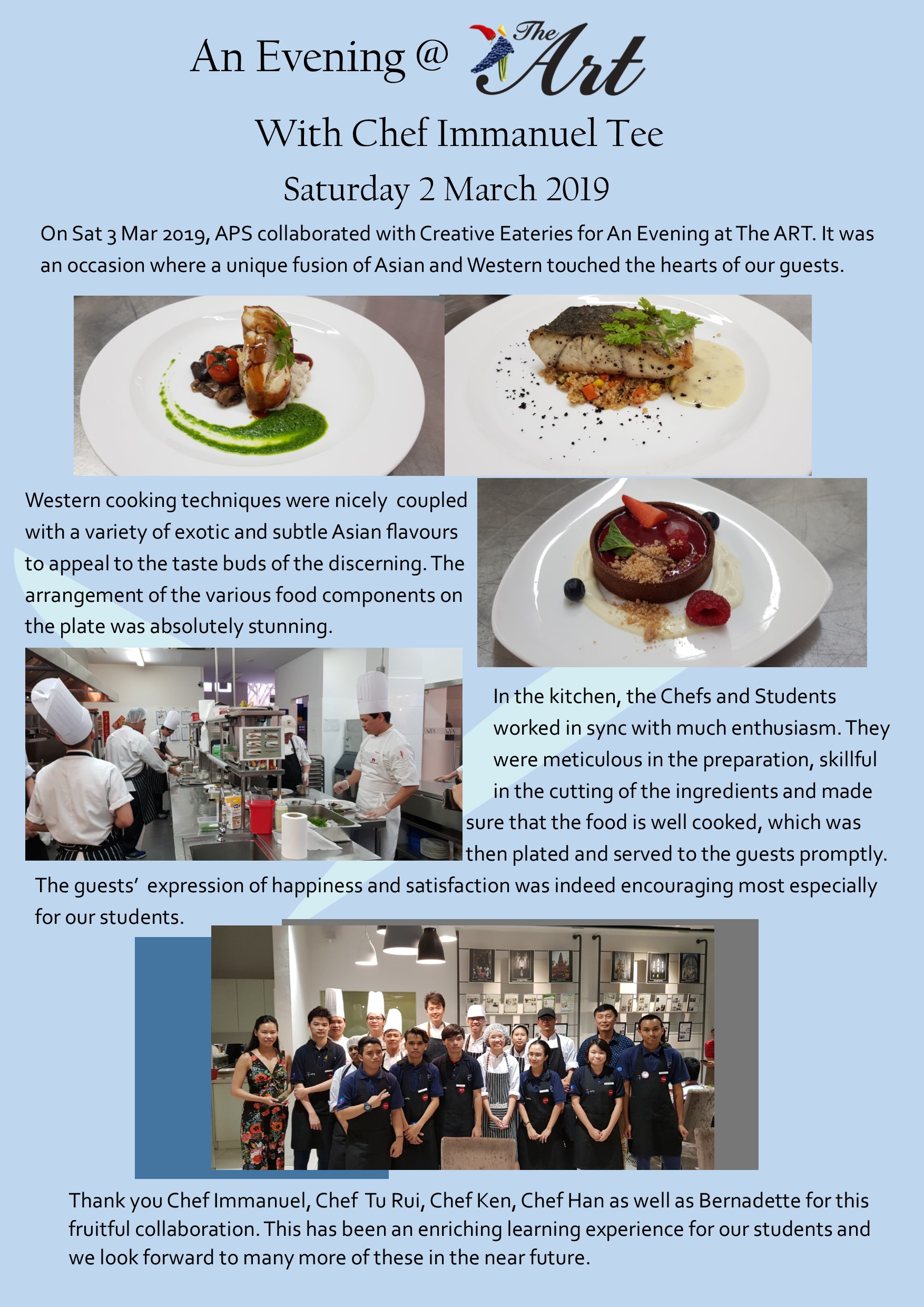 Previous Evening at The ART Collaborations
Click here to see more